Larry Tesler: Computer Scientist Who Is Responsible For Cut, Copy, & Paste Has Passed Away
The advent of the personal computer wasn't just about making these powerful machines available to everyone, it was also about making them accessible and usable, even for those lacking a computer science degree. Larry Tesler, who passed away on Monday, might not be a household name like Steve Jobs or Bill Gates, but his contributions to making computers and mobile devices easier to use are the highlight of a long career influencing modern computing.
Mr. Tesler started working in Silicon Valley in the early 1960s, at a time when computers were inaccessible to the vast majority of people.
It was thanks to his innovations - which included the "cut", "copy" and "paste" commands - that the personal computer became simple to learn and use.
Xerox, where Mr. Tesler spent part of his career, paid tribute to him.
"The inventor of cut/copy & paste, find & replace, and more, was former Xerox researcher Larry Tesler," the company tweeted. "Your workday is easier thanks to his revolutionary ideas."
Mr. Tesler was born in the Bronx, New York, in 1945, and studied at Stanford University in California.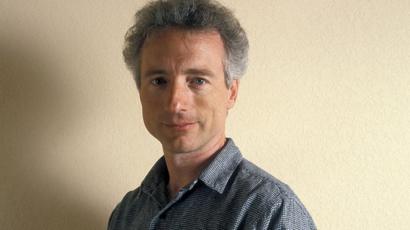 One of Mr. Tesler's firmest beliefs was that computer systems should stop using "modes", which were common in software design at the time.
"Modes" allow users to switch between functions on software and apps but make computers both time-consuming and complicated.
So strong was this belief that Mr. Tesler's website was called "nomodes.com", his Twitter handle was "@nomodes", and even his car's license plate was "No Modes".
Silicon Valley's Computer History Museum said Mr. Tesler "combined computer science training with a counterculture vision that computers should be for everyone".