James Reid Apologizes to Yassi and Issa Pressman
James Reid apologized Wednesday to both Yassi and Issa Pressman, calling the rumors tagging Issa as the third party in his shocking breakup with Nadine Lustre as "messed up."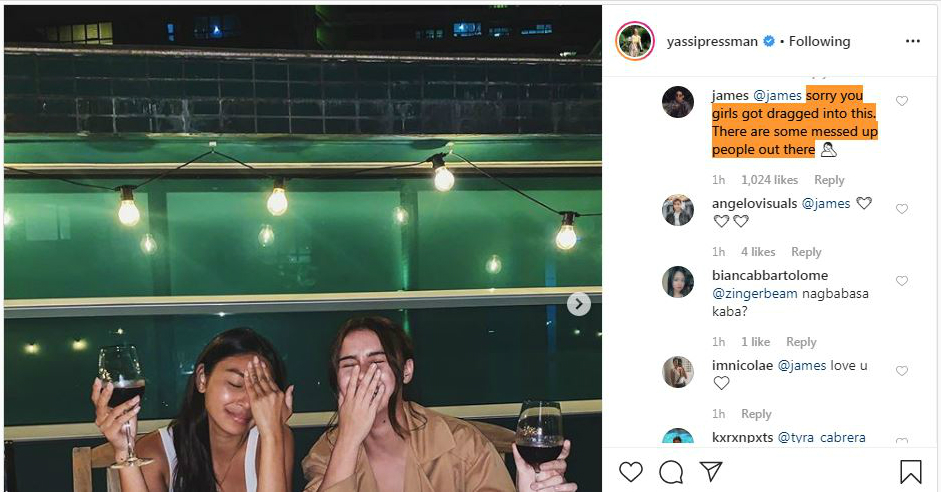 James Reid wrote his apology under Yassi's post on Instagram, wherein the actress defended her younger sister from her accusers by saying: "Do not be so quick to point fingers."
It was just last Monday when Reid and Lustre revealed their split, less than a month from what would have been their fourth anniversary. They said that it was to "focus on ourselves not only for our careers but more for our personal growth."
But despite their statement, some dragged Issa into the issue by claiming that she's the supposed third party that caused the breakup.